Festivals in Italy 2018
The schedule for festivals in Italy 2018 is just as vibrant and diverse as last year, with music festivals and sports fixtures to enjoy, as well as spiritual processions and family-friendly events. Here are some of the most notable festivals in Italy 2018. If you would like to attend one of these Italy festivals, why not contact us for a personalised holiday quote – as a part of your Italy package we can arrange tickets to your chosen event.
Festivals in Italy 2018
January
Early January is typically a quiet time and the festivals in Italy tend to focus around religious events, such as Epiphany on 6th January. However, as the month rolls on, Italy comes to life again with vibrant festivals and events.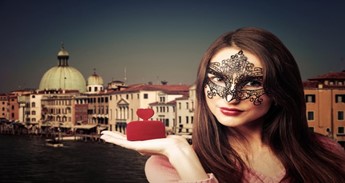 ROME
Epiphany Fair: On 6th January there will be a religious festival in Rome to celebrate Epiphany – note that some shops are likely to be closed.
VENICE
Carnevale: Don't miss Venice Carnevale 2018. This festival in Italy starts on 27th January and continues until 13th February. During this time, Venice becomes even more magical and decadent, with masked balls and theatre performances to enjoy. The best time to visit is over a weekend.
VIAREGGIO (NEAR FLORENCE)
Carnevale di Viareggio: Not to be outdone by Venice, Tuscany holds its own Carnevale between 27th January and 17th February at the seaside resort of Viareggio.
February
ROME
6 Nations Rugby: In 2018, Italy is hosting the Italy v England 6 Nations on the 4th February, with kick-off at 4pm at Rome's Stadio Olimpico. As with previous years, this is sure to be an epic match, with plenty of tries to cheer on.
IVREA (NEAR TURIN)
Ivrea Carnevale: Visit Ivrea for an Italy festival that is quite different to anything you will have experienced before: an orange-throwing festival! Known as "The Battle of the Oranges", this Italy festival on 28th February is basically an organised food fight!
March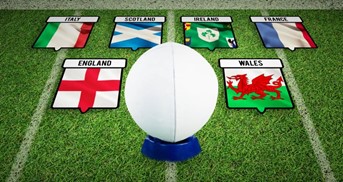 ROME
6 Nations Rugby: In 2018, Italy is hosting the Italy v Scotland 6 Nations on the 17th March, with kick-off at 1.30pm at Rome's Stadio Olimpico. At their last clash on the field at Edinburgh's BT Murrayfield in 2017, Scotland walked away the triumphant winners, so we're sure the Azzurri will be looking to redeem themselves.
April
During early April expect closures for the Easter celebrations on the 1st and 2nd.
FLORENCE
Scoppio del Carro: This Easter firework display is an annual event in Florence's city centre. A large antique cart packed with fireworks is pulled from Porta al Prato to Piazza del Duomo, followed by a crowd in period dress. Once at the cathedral, the cart is then lit in a wonderful display of pyrotechnics that even includes a flying mechanical dove!
ROME
Rome Marathon: In 2018, Rome Marathon will be held on 8th April. Note that there will be road closures throughout the city. However, if you're feeling athletic, it's not too late to register.
Rome's Birthday: One of the best times to visit Rome is on its birthday on 21st April. There will be fireworks and parades, and a generally very jolly atmosphere!
VERONA
Vinitaly: This Verona wine festival in Italy will be held between 15th and 18th April. The 2018 edition will be the 52nd celebration of the festival, with exhibits featuring fine wines from some of the best producers in the world.
May
FLORENCE
Festa del Grillo: For something quite unusual, visit Florence for the Festa del Grillo, which is a "cricket festival" dedicated to this humble insect. As well as music and street performances, you can enjoy Tuscan food and buy cricket figurines.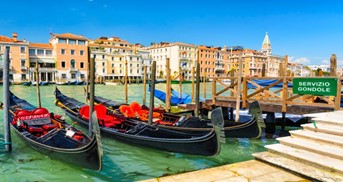 VENICE
Vogalonga Regatta: One of our favourite festivals in Italy, the Vogalogna Regatta in Venice celebrates its 44th anniversary on 20th May with entertaining rowing races.
June
There are many religious festivals in Italy to enjoy during June, especially St John the Baptist Day, which is held on 24th June, with celebrations in Rome and Florence.
VERONA
Opera Festival: The opera season opens in June in Verona, with performances showing at the Arena di Verona. If you would like us to create a tailor-made Verona opera package for you, including tickets to your chosen performance, please contact us.
PISA
Festival of St Ranieri: We recommend visiting Pisa on 16th and 17th June to enjoy the Festival of St Ranieri – the city's patron saint. As a part of the celebrations, Pisa's most famous landmarks are lit up with evocative lighting, with candles on the Arno River and a firework display.
July
SIENA (TUSCANY)
Palio Horse Race: This biannual epic is held in Siena's main square: Piazza del Campo, with the first edition on 2nd July. In brief, it is an exhilarating bareback horse race around the square, with entries from the different communities in Siena. As well as the race, there are music and food festivals to enjoy.
PERUGIA
Umbria Jazz Festival: This is the event for jazz fans, with performances from famous jazz musicians held in Perugia and its surrounding towns in mid-July.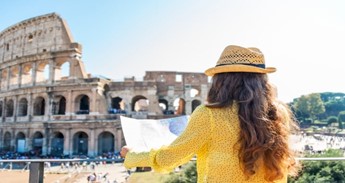 ROME
Noantri Festival: Held in Rome's Trastevere District in mid-July, this Italy festival celebrates folklore and is an intriguing time to visit the Eternal City if you want to see another side of Roman culture.
August
August is typically a quiet month in Italy, with some shops closing for holidays. Note that Ferragosto will take place on 15th August, when many shops and restaurants will be closed.
September
September is a wonderful time to visit Italy, not only because the weather is still fine and not too hot, but also because Italy's famous chestnuts come into season! Expect plenty of festivals celebrating this national treasure, which you will see sold roasted by street vendors.
VENICE
Historical Regatta: On 2nd September you can enjoy Venice's Historical Regatta, with a spectacular historical water pageant and gondola races, the most notable of which is the Campioni su Gondolini race. This sees a series of small gondolas race down the Grand Canal to a spectacular floating stage located in front of the Ca' Foscari Palace.
October
TURIN
Movement Torino Music Festival: The dates have yet to be confirmed for this popular electronic music event. Previous line-ups have included Rebekah, Phuture Live and Jeff Mills.
November
Note that All Saints' Day on 1st November, which acknowledges those that have passed and gives the living a time to reflect, may result in closures across Italy.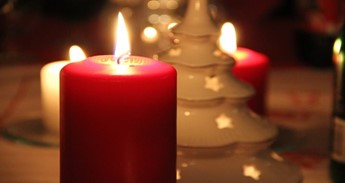 TURIN
Artissima: This Turin art festival takes place at Oval Lingotto on Via Giacomo Mattè Trucco. It is an international contemporary art fair, which takes place over three days in Turin (dates are to be confirmed). Artists and admirers are welcome!
December
ROME
Christmas Market: During the run-up to Christmas, the Eternal City of Rome hosts a Christmas market in Piazza Navona, where you can buy unique gifts made by local crafts-people.
ORVIETO (UMBRIA)
Umbria Winter Jazz Festival: Securing itself as the top destination in Italy for Jazz, Umbria hosts its second annual jazz festival with this winter celebration in Orvieto. Dates are to be confirmed, but it usually takes place after Christmas.
In our opinion, any time is a good time to visit Italy, as you will always find a vibrant atmosphere and stunning sights to enjoy. If you would like to find out more out our tailor-made Italy holidays, so you can enjoy festivals in Italy 2018, please click here to contact us. You can also browse our Italy multi-centre packages by clicking here.
Search Keywords
Enter keywords below to perform a search within the events to find more relevant posts