"La Nuvola" opens in Rome
"An ode to transparency, which evokes both the Baroque and the Rationalism".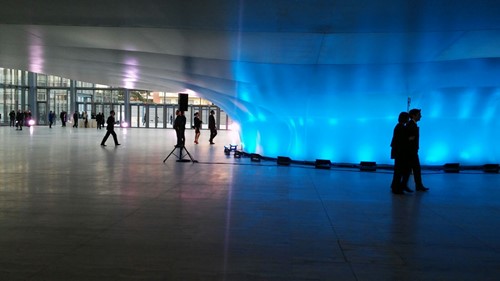 These are the words of the architect Massimiliano Fuksas about "La Nuvola", which is the new and stunning Convention Centre in Rome that he designed to be a symbol of the modern aspects of the city. The building was finally completed last June, after a staggering 18 years of construction and an investment of 240 million euros. However, the inauguration of "La Nuvola" only happened at the end of October, which saw leaders from business, the arts and politics coming together to celebrate this iconic building.
The opening celebration, which was called Between Rome and the sky, was also celebrated by 102 diplomats, representing 76 countries, who mused that the building will likely become an important meeting point and a symbol of contemporary Rome.
"La Nuvola" will be fully operational from January 2017 and will surely become an attraction for tourists to enjoy.
Search Keywords
Enter keywords below to perform a search within the events to find more relevant posts