Best Italy cities for a painting holiday
Italy has long-inspired famous artists, including many of the great masters, such as Bellini, Da Vinci and Michelangelo, making Italy an excellent holiday destination for artists looking for inspiration or those that enjoy fine art.
However, with so many resorts to choose from, which are the best cities to include in a multi-destination painting holiday? Here are some of our favourite multi-centre holiday combinations for artists, which allow you to discover not only the many faces of Italian art, but also inspirational scenery and architecture that have evoked creativity in many great artists throughout history.
Florence, Tuscany & Venice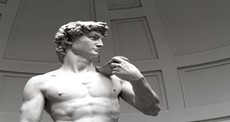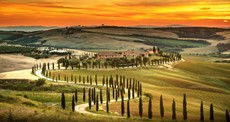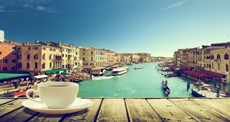 This is our favourite combination for an art holiday in Italy.
Florence is widely regarded as the Jewel of the Renaissance and one of the most beautiful cities in the world, and throughout history it has attracted many famous artists with its vibrant art scene. Most notably, Filippo Brunelleschi was born in Florence in 1377 and designed the glorious dome for Florence's Cathedral.
With such beautiful city scenery surrounded by the glorious landscape of the Tuscan hills, Florence is a must-stop on any art vacation in Italy. In addition, the city is home to two of the world's most famous art galleries: the Accademia, which houses Michelangelo's statue of The David, and the Uffizi Art Gallery, which is home to the overwhelming art collection of the Medici Family, featuring Da Vinci's The Annunciation and the Adoration of the Magi. If you enjoy fine art, these two art galleries are a must-visit!
From Florence, you can easily visit the surrounding villages of Tuscany, such as Siena, San Gimignano and Lucca. These are particularly pretty villages and the rolling Tuscan fields of green and gold, decorated with vibrant vineyards and ancient farmhouses, will be sure to inspire you if you would like to discover new scenes to evoke your artistic creativity.
Venice, meanwhile, brings a whole different cityscape to enjoy. Here, the decadent architecture that lines the banks of the Grand Canal takes centre stage and the Floating City has been home to many of the greats, including Giovanni Bellini and Canaletto. In particular, we highly recommend visiting Doge's Palace and St Mark's Basilica, where you can discover rich Byzantine art, gold mosaics and fine marble. We also love the Academy Gallery Museum of Art, where you can enjoy a wide collection of fine art, including Bellini's The Tempest. Or, if you would prefer a more creative activity, book a Venetian mask-painting class to discover the secrets of one of Venice's most iconic crafts.
We offer a tailor-made painting holiday to Florence and Venice, with a day trip to Tuscany for wine-tasting. To find out more, click here.
Sorrento & the Amalfi Coast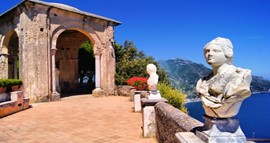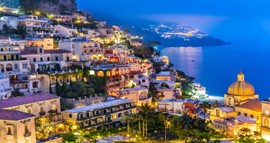 If city scenery isn't your thing and you feel more inspired by sea views and coastal vistas, then we highly recommend an Italy multi-centre painting holiday featuring Sorrento and the Amalfi Coast.
Sorrento is a charming coastal town in South Italy, not far from Naples. As well as sublime sea views defined by the epic Mount Vesuvius volcano, the town is characterised by its tranquil citrus groves and Mediterranean gardens, which are a delight to paint. As a part of your stay in Sorrento, we recommend enjoying a day trip to Capri, where you can feel inspired by the natural rock formations that jut from the crystal waters of the sea and the secret sea caves, such as the Blue Grotto, which is illuminated with blue–green light that dances on the water.
For something a little more thought provoking, from Sorrento you can visit Pompeii – Italy's lost city, which was hidden for nearly 1500 years following an ancient volcanic eruption that buried the city. Today, it is one of the world's most important archaeological sites, with well-preserved murals, mosaics and carvings, and a place where you can allow your imagination to reconstruct ancient times.
We recommend combining your painting holiday to Sorrento with one of the villages that line the Amalfi Coast. In our opinion, these charming villages are among the most glorious in all of Italy, with Amalfi, Ravello and Positano all being popular resorts. The coastal scenery here is simply magnificent, defined by colourful villas that cling to the cliff-edge to create the perfect contrast between the land and sea. For coastal scenery, this is surely one of the best regions in Italy to choose and we recommend choosing a hotel on the coast and upgrading to a sea-view room with a balcony, where you can paint or draw in private luxury.
Milan & the Italian Lakes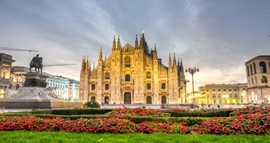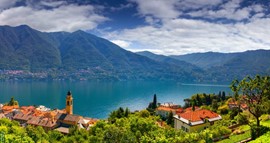 While Milan is perhaps not the most beautiful of the Italian cities, it has a certain chic allure that we find particularly inspiring. As well as the tree-lined fashion streets and boulevards, it has a wealth of Gothic architecture that will appeal to those that enjoy the challenge of painting intricate buildings, and you also can't miss visiting Santa Maria delle Grazie, where you can see Da Vinci's The Last Supper – it is highly protected due to its delicate nature and so can only be viewed by appointment.
On this twin-centre painting holiday to Italy, we enjoy contrasting the vibrant city scenery in Milan with the unassuming beauty of the Italian Lake District, and Lake Como in particular. This pretty lake is characterised by its peaceful woodland and the glorious villas that line the banks of the lake, with popular resorts including Como, Lecco and Bellagio. Here, you can allow the way the tree-capped mountains roll majestically into the glistening waters of the lake inspire the artist within, making the Italian Lake District a particular wonderful finale to an art holiday in Italy.
We are experts in tailor-made holidays to Italy and can custom-create the perfect painting holiday to Italy or art vacation featuring any cities and resorts that you would like to see. To find out more about our specialist vacation-planning service, please contact us.
Search Keywords
Enter keywords below to perform a search within the events to find more relevant posts