Best Italy multi-centre holidays for groups
Planning a group holiday to Italy can be extremely stressful, especially if you are unfamiliar with the local services and customs. That's why we offer a special travel service for groups, allowing us to take care of all your group travel needs, including flights, private airport transfers, group accommodation, and tours and activities for your group to enjoy.
Aside from the finer details, one of the hardest things about planning any holiday to Italy is choosing where to go as there are so many wonderful cities and attractions to enjoy, as well as sublime coastal resorts and island hideaways. That's why we love Italy multi-centre holidays, which allow you to visit more than one destination on your Italy group holiday. However, planning an Italy multi-centre touring holiday can be daunting if you are unsure which cities work well together for a seamless group holiday – the last thing you want on a group holiday to Italy is to waste time travelling between resorts. So, here are some of our favourite combinations that not only offer you diverse attractions, but can also be easily accomplished in a group holiday.
Rome, Florence & Venice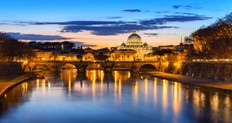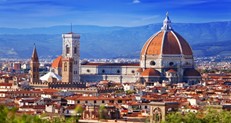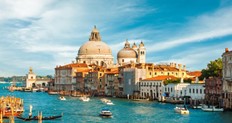 This is the classic Italy tour, mixing historic attractions in Rome and artistic masterpieces in Florence with the magical atmosphere of Venice, meaning you can be sure that there will be something for everyone on this multi-centre touring holiday of Italy.
Don't let the mix of three cities put you off if you are worried that this would be too difficult to arrange as part of a group holiday to Italy as you can use a tour operator that specialises in group holidays to arrange all the details for you, including airport transfers, inter-city train tickets and any additional tours that you want to include for your group. If you would like to find out more about our group holidays to Rome, Florence and Venice, you can click here to view our package or send us on online enquiry by clicking here. Alternatively, to find out more about how you can make a Rome, Florence and Venice holiday work for your group, click here to read a recent blog with travel tips and advice on travelling between cities.
Tuscany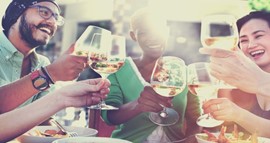 For something diverse and idyllic, we recommend enjoying a tour of Tuscany, which not only allows you to visit iconic cities, such as Florence and Pisa, but also allows your group to discover Tuscany's hidden charms, including the historic cities of Lucca and Siena, as well as hill-top vineyards near San Gimignano and the famous Chianti wine region. You can even incorporate a stop by the coast into your group tour of Tuscany by including Viareggio.
For wine-lovers, we recommend basing your group in Florence and then enjoying day tours to the nearby wine estates, such as those in the Chianti region (Greve in Chianti is a must-see) or the charming villages along the Val d'Orcia wine roads – Montalcino, Pienza and Montepulciano are our favourites.
If architecture is your thing, then we recommend a group holiday to Florence and Pisa as you can easily travel between the cities using the efficient Italian rail network and the combination of Florence and Pisa gives you the chance to admire diverse architectural styles, including beautiful examples of Renaissance buildings in Florence. Note that buying train tickets between Florence and Pisa in advance is a must for groups as trains get busy during peak times, making it essential to reserve seats.
Rome & Sorrento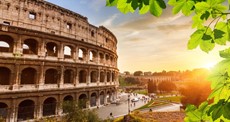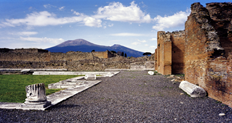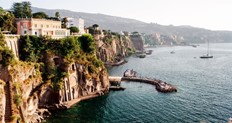 If your group has an interest in archaeology or ancient history, we highly recommend a group holiday to Rome and Sorrento. In Rome, your group can discover famous and important archaeological sites, such as the Colosseum and Roman Forum, and visit one of the many cultural archaeology museums, such as Palazzo Massimo alle Terme. Note that if you wish to visit inside the Colosseum or Roman Forum, it is important to book entry in advance as these attractions get quite busy and it can be difficult to attend as a group if you have not booked in advance.
After discovering the roots of the Roman Empire in Rome, you can then take the train south to the coastal town of Sorrento – if you book a group holiday to Rome and Sorrento through us then we can arrange inter-city train tickets between Rome and Naples and then a private coach or minibus transfer from Naples to your hotel in Sorrento.
Basing your group in Sorrento allows you to not just enjoy a prime position on the Sorrentine coast and admire views of the Gulf of Naples, but there are also plenty of nearby attractions to include in your group holiday to make sure that everyone's preferences are fulfilled. Popular day trips from Sorrento that archaeologists will enjoy include the lost cities of Pompeii and Herculaneum, which are two of the world's most important archaeological sites, with well-preserved buildings and mosaics, and Naples, where you can take your group to the Naples National Archaeological Museum.
If you want to find out more about a Rome and Sorrento twin-centre holiday in Italy, you can click here to view our package.
Mugello & Modena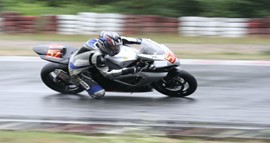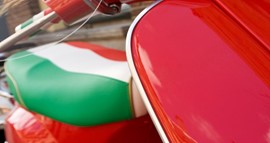 If your group has an interest in Italian motorsports, then we highly recommend a group holiday to Mugello (in Tuscany) and Modena (in Emilia-Romagna). If you choose to travel in June, you can attend the 2017 Italian MotoGP in Mugello with one of our exclusive group packages, which would make an unforgettable treat for your group.
After enjoying the MotoGP race weekend in Mugello, your group can then travel north to the diverse region of Emilia-Romagna and settle in the vibrant city of Modena, from where you can enjoy a day trip to Ferrari's Museum in the charming town of Maranello. Meanwhile, in Modena itself, you can visit Museo Casa Enzo Ferrari to discover more about the life and work of Enzo Ferrari, who revolutionised car manufacture in Italy. If you are travelling in a smaller group, we can even arrange a Ferrari F430 Coupe test drive as a part of a customised group holiday to Modena.
Italy has so many diverse attractions and cultural cities to enjoy that we're sure there is a perfect multi-centre holiday in Italy that will perfectly suit the needs of your group. If you would like one of our expert travel advisers to put together the perfect Italy group holiday itinerary for you, please call us locally on 01223 637331. Alternatively, please click here to send an online enquiry – tell us the interests and needs of your group and we'll put together the perfect package for you.
Search Keywords
Enter keywords below to perform a search within the events to find more relevant posts