Italy Multi-Centre Holidays for Families
Italy is a great country for a family holiday as the Italian community is extremely warm and welcoming when it comes to children, with families welcomed at luxury hotels and high-class restaurants. Many hotels also offer travel cots for children, have play areas and recreation facilities, or offer a babysitting service (some with British nannies). If you're thinking about a multi-centre holiday in Italy and are wondering about the best places to travel to with children then here is our selection of the most family friendly spots, with ideas for activities that you can enjoy.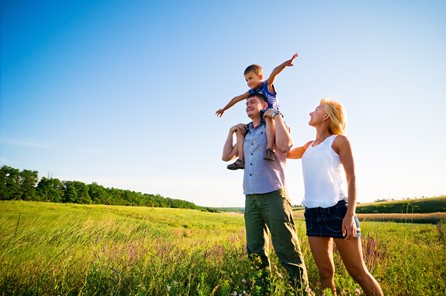 Young families

If you have young children then these multi-centres are for you! Not only are these cities friendly and safe, but they also offer activities to keep the children entertained. Note that the warmer months can get very hot and humid, and so you may prefer to stick to the cities in the north if you are travelling with young children that don't enjoy the heat.
Venice and Lake Garda: Venice is a magical city for children and you can treat them to a gondola ride along the Grand Canal with the option of a singing gondolier! There is also an evening ghost tour, whereby a guide will walk you through the city and entertain you and your family with stories, legends and fairytales. Due to their proximity, Venice combines very well with Lake Garda, which is a wonderful destination to take children due to the plentiful activities and family-friendly hotels and restaurants. Quite a few hotels around Lake Garda also offer on-site self-catering apartments, which can help make the vacation more affordable as you can prepare some meals at home. In addition, you can enjoy lake-side strolls and bike rides, as well as a trip to the famous Gardaland – one if Italy's top theme parks, which also features a Sea Life centre.
Rome and Sorrento: Rome is a good choice for any multi centre holiday to Italy as there are sights and activities to suit all tastes! For children, there is the wonderful zoological garden at Villa Borghese, which spans 42 acres and is home to thousands of animals and hundreds of species, including big cats, reptiles, elephants and chimps. A tour of the Colosseum is another good option for children and they can pose for photographs with Gladiators, and there are also cooking classes and Segway tours. In Sorrento, your family could enjoy a ride on the Due Golfi train, cooking classes, a sea cruise, tickets to the musical theatre or day tours to fascinating regions, such as Pompeii.
Sorrento and Capri: If you like the idea of Sorrento but don't want to travel too much on your family vacation then consider a Sorrento and Capri twin centre holiday. Capri is an island close to Sorrento that can easily be reached by boat. It is home to some stunning natural scenery, a pretty beach and numerous boutique shops where you can buy gifts. You and your family could also enjoy a tour of the Blue Grotto, which is a magical natural cave.
Families with older children

Italy is a great country to travel to with older children, especially those with an interest in the Romans or art students. It's also a great place for an active holiday, such as a family skiing holiday, cycling, kayaking, hiking, climbing and more!
Rome, Florence and Venice: In our opinion, these are the Big Three to see in Italy and, thanks to the good transport links, getting between the cities is a breeze. In Rome there are plenty of activities that older children will enjoy, such as a night time ghost tour, cooking classes and a tour to Rome's eerie catacombs and crypts. Meanwhile, Florence has the Uffizi and Accademia galleries, where there are numerous pieces of important art, including Michelangelo's statue of David. In Venice, older children will surely enjoy the wonderful architecture, such as the San Marco Basilica and Doge's Palace, and you could also pop to see a show at the theatre.
Milan and Lake Garda: Milan is well regarded as the fashion capital of Italy and has a distinctly chic atmosphere. There are a great many designer shops to enjoy in Milan, as well as outlet centres in the nearby regions. In Lake Garda, older children could enjoy a quad biking tour and, if they are over the age of 18, you could also enjoy a wine-tasting tour.
Venice and The Dolomites: A twin centre to Venice and The Dolomites is a particularly enjoyable winter vacation as you can enjoy skiing and snowboarding in the mountains. If you go in February, you could also enjoy the Venice Carnival, although this can be a more expensive time to go to Venice.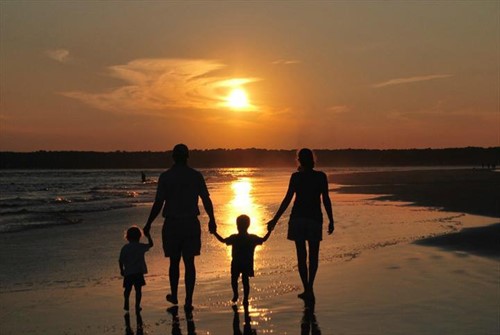 Travelling with grandparents

If you're travelling with grandparents then you may prefer to take things a little easier, and focus on a quality vacation rather than cramming in as much as possible. In our experience, these are among the best cities in Italy, where you can see the main sights without a lot of walking:
Rome and Venice: While there is plenty to see in Rome and Venice and their attractions are reasonably spread out, they both off hop-on/hop-off sightseeing tour services, which are a great way to get around if you don't want to walk too much. There are also several museums and galleries to enjoy, as well as cafes and bars where you can relax – just take care not to sit down for refreshments or a meal in San Marco's square as this is a notoriously expensive spot!
Florence and Pisa: Florence also offers a hop-on/hop-off bus tour, meaning you can travel between the main attractions easily. There are also Chianti wine tours that you can enjoy from Florence, as well as night tours of the city, which is when we think Florence looks its most beautiful! Pisa is a particularly good choice because the main attractions (the Leaning Tower and the Basilica) are confined to quite a small area, meaning that there is not too much walking. Note, however, that you can only climb to the top of the tower by taking the stairs, which is quite a work-out for the thighs!
Tuscany: A tour of Tuscany is a wonderful treat at any age and if you have a wine connoisseur in the family then they will surely delight at seeing Tuscany's country vineyards. Wine tours are popular on multi centre vacations to Tuscany and you could also enjoy a hot-air balloon ride as a special once-in-a-lifetime treat! There are plenty of pretty places to enjoy on your tour of Tuscany, such as Lucca, Siena, and Livorno, as well as Florence and Pisa. It is certainly a relaxed way to enjoy some of the best that Italy has to offer in terms of natural scenery.
If you are thinking about a family holiday in Italy and would like to find out more about the multi-centre vacations that we offer, contact a member of our team on 0844 993 4139 or click here to send an online enquiry.
Search Keywords
Enter keywords below to perform a search within the events to find more relevant posts