New bus route connecting Rome with Ciampino Airport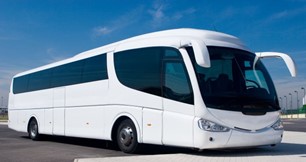 If you've booked a holiday to Rome flying to and from Ciampino Airport then you'll be pleased to read that a new bus route has recently been announced, linking central Rome with the airport, which sits on the outside of the city and is used by low-cost airlines, such as Ryanair.
The Auto Transport Agency of the City of Rome announced in September that the 720 bus will link Laurentina Station (on Metro line B) with Ciampino Airport from October 2017 onwards, giving vistors to Rome greater choice when it comes to public transport options.
The journey takes approximately 35 minutes, with buses running every 20 minutes, and the cost per passenger is the same as other buses in Rome (around €1.50). Keep in mind that there are 22 stops along the route though, including via Vigna Murata, via Ardeatina and via Fioranello.
Of course, if you have booked an Italy package holiday with us then there is no need to worry about making your way from and to the airport as we include private airport transfers as standard in all our Italy holidays!
Search Keywords
Enter keywords below to perform a search within the events to find more relevant posts