Our favourite Italian dishes
With pizza, pasta, gelato and tiramisu on offer, we're sure you'll not be short of anything delicious to eat on your next vacation in Italy. However, if you want to try some authentic local cuisine, then here are some of our favourite local dishes that you may not have heard of or tried before. Buon appetito!
Rome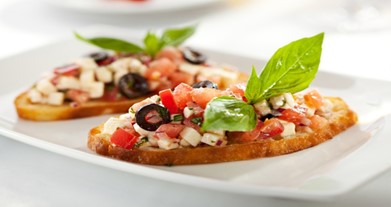 Where do we start?! Rome has some amazing dishes to try but here are just a couple of our favourites.
Carciofi alla Romana
This dish made with local artichokes is great as a starter or side, and is a beautifully seasoned introduction to artichokes if you have never had them before. You can find the recipe by searching our Italian recipes page but, in short, it is a trimmed artichoke seasoned with parsley, mint and garlic, and braised in Italian white wine.
Spaghetti alla Carbonara
Ok, we know you have probably tried carbonara before, but we're willing to bet that you're thinking of the cream-laden dish that is typically served outside of Italy. However, the true Roman dish is much lighter and yet still packed with flavour as it skips the cream and instead uses egg yolks and local cheese to create a decadent main course.
Tuscany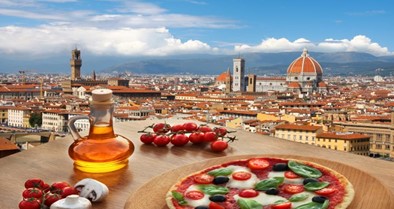 In Florence, Pisa, Lucca and elsewhere in Tuscany you are likely to find heavier dishes, with beans, spelt, polenta and meat, being menu frequents. Here are some of our tried-and-tested favourites.
Zuppa di Farro
This hearty soup if made with farro, which is Italian for spelt. It can be found throughout Tuscany but is a favourite in the ancient walled city of Lucca. The soup is made with borlotti beans, hearty vegetables and spelt grains, and is a wonderful comfort food.
Cod and chickpeas
This dish sounds like it shouldn't work, but it really does and variations of it can be found in the main Italian cities, as well as the smaller towns. The cod is cut into slices and chargrilled, then served in a fragrant broth with chickpeas and olive oil.
Buccellato
This local cake, which is typical of Lucca and Pisa, is flavoured with anise and sultanas, and baked in a special tin to create a ring-doughnut shaped cake with pretty grooves.
Venice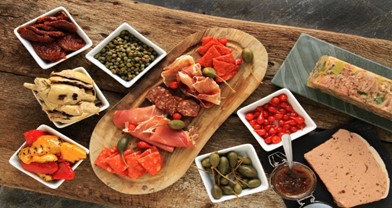 The cuisine in Venice is so diverse, with options for all, and there are also plenty of acclaimed restaurants where you can enjoy a special meal.
Wild rice
Dishes made with rice can be found throughout Venice, but we love the wild rice dishes in La Zucca on Santa Croce – they serve an awesome vegetable platter that vegetarians and omnivores will all love!
Bigoli
We love the name of this variety of pasta and it certainly lives up to its name as it is similar to fresh spaghetti but is thicker and, for us, feels that little bit more luxurious! Try it in a simple style with Italian herbs, olive oil and freshly grated Italian cheese.
Polenta
While "baked cornmeal" doesn't sound exactly enticing, there's something about the way that the Venetians prepare polenta that makes it almost addictive. Members of the Bellarome team have previously enjoyed in plain, but it is also lovely served with shrimp or sliced into squares and griddled.
Sorrento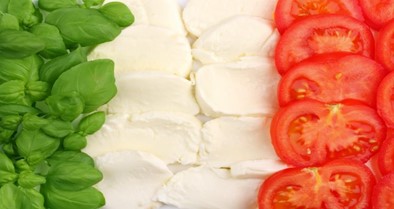 Being on the coast, this is the place to load up on seafood but, as it is close to Naples, it's also the best place to sample authentic pizza. Here are some more of our favourites
Limoncello
Ok, this isn't technically a food, but it's still worthy of a mention. Authentic limoncello is traditionally made with the lemons that grow in Sorrento, making sampling a little of this refreshing liqueur a must on your Italian vacation.
Scialatelli
This is a thick type of pasta, similar to fettuccine but shorter. It can be found throughout the Campania region and, in Sorrento, is typically served with tomatoes, mozzarella cheese and basil.
Caprese salad
Did you know that "Caprese salad" translates as "salad of Capri"? Well, it does! And, with the exception of Capri itself, Sorrento is the next best place to try an authentic Caprese salad as, we can assure you, it will be nothing like what you have tried before. The tomatoes are so vibrant and juicy, the basil so fresh and the mozzarella so creamy that you will want seconds of this iconic Italian salad.
Search Keywords
Enter keywords below to perform a search within the events to find more relevant posts