Rimini: The Miami of Europe
The coastal resort of Rimini looks out over the Adriatic Sea between rivers Marecchia and Ausa, and is most famous as a seaside holiday resort. In fact, thanks to its expanse of long sandy beaches and vibrant bars and restaurants, Rimini has earned the nickname "the Miami of Europe" and is the ideal destination if you want to enjoy a beach vacation in a city known for its enticing nightlife and social scene.
Where to Stay
Rimini offers many seafront hotels to choose from and has budget-friendly 3-star options, as well as refined 5-star hotels for that added luxury on your beach vacation in Italy. The perfect hotel for you will depend on what you want from your Rimini vacation, but here are some of our favourites and why we love them.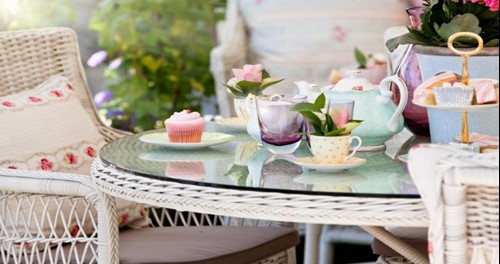 Hotel Aurea Rimini
Where: Viale Giacinto Martinelli 7, 47924 Miramare, Rimini
Hotel Aurea Rimini is a 3-star hotel close to the beach that offers an impressive range of services, including a solarium terrace, an American bar that serves Italian cocktails and a tranquil garden. The rooms are clean and modern, with wood flooring and bright tiling on the walls that complements Rimini's vibrant atmosphere. It also offers a fun play area for children, making it ideal for families.
Hotel ErbaVoglio
Where: Viale Tripoli, 211, 47921, Rimini
Hotel ErbaVoglio is one of Rimini's most popular 4-star hotels and is located close to the seafront, just a short walk from the beach. It offers particularly elegant accommodation and is decorated in a modern style that still has that Italian flair. It features an impressive range of services for a 4-star hotel, including a rooftop solarium, a wellness centre, a swimming pool with panoramic views and a cocktail bar. It is a great choice for a couples' holiday.
Hotel i-Suite
Where: Viale Regina Elena, 28, 47921 Rimini
You can't get much closer to the beach than the i-Suite Hotel, which is a luxurious residence set just back from the seafront. It's designed in a glorious style and the interior oozes luxury, with an elegant restaurant, a spa and a swimming pool. The rooms are decorated in a unique and modern style, and most rooms offer a multimedia system, with some also boasting a fireplace that creates a romantic atmosphere.
What to Do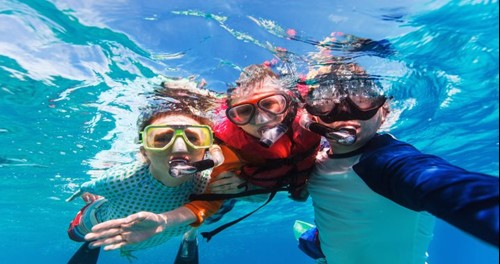 While Rimini is known for its beach festivals, vibrant nightlife and water sports, the town itself, which lies a little inland, offers a wealth of cultural attractions.
The town was originally founded by the Romans in 268 BC and was then ruled by the powerful Malatesta Family, and so offers much in the way of fine architecture and ancient attractions. Our favourite attractions include the Arch of Augustus, which dates back to 27 BC; Ponte di Tiberio; Castel Sismono, which is a fortress from the Malatesta times; and Museo della Citta, which has a section on archaeology.
However, there's no doubt that Rimini is the place to go to top up your tan in the Italian sunshine, people-watch in one of the seafront bars and enjoy time relaxing on the beach!
Rimini Multi-centre Holidays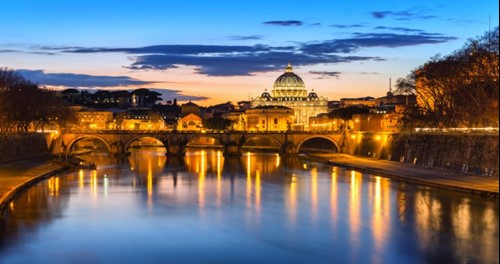 If you are eager to explore the beaches in Rimini but also want to discover the culture that Italy is famed for, then you may like to consider a multi-centre holiday in Italy that features some time relaxing in Rimini and a stop in one or two other resorts. Some of our favourite Rimini multi-centre holidays are:
Emilia-Romagna multi-centre, with Bologna, Parma and Rimini (a wonderful choice for foodies, who still want to spend time relaxing on the beach)
Rimini and San Marino twin-centre holiday (perfect for a luxury holiday)
Rome, Florence and Rimini multi-centre holiday (a great choice to explore the different faces of Italian culture)
If you're thinking about a beach holiday in Italy and would like to visit Rimini on a tailor-made Italy holiday, why not get in touch with one of our Italy experts? We create seamless and customised holidays to Italy that can be tailored in any way to suit your needs, including your budget. For a personalised quote, please contact a member of our expert team on 01223 637331 or click here to send an online enquiry.
Search Keywords
Enter keywords below to perform a search within the events to find more relevant posts