Sicily multi-centre vacations
Sicily is the largest island in the Mediterranean Sea and is renowned for its sunny climate, fragrant citrus groves, laid-back atmosphere and fresher then fresh seafood. It is a great choice for a family vacation in the sun or for a romantic getaway for couples, and, as well as its pretty beaches and sublime sea views, it also boasts cultural attractions, including Baroque architecture and Greek temples.
If you're thinking about a multi-centre vacation in Sicily but are unsure which cities and resorts combine well, here is our guide to the best combinations.
Taormina and Cefalu: Best for a sunny break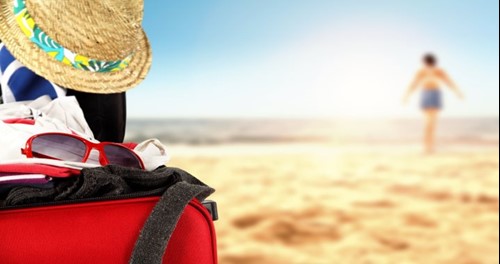 Taormina is a luxury coastal resort at the foot of the imposing Mount Etna and looks out onto the sparkling blue waters of the Ionian Sea. Thanks to its coastal position, it boasts stunning sea views and it is also close to the Bella nature reserve and the popular seaside resort of Giardini Naxos. The town centre has a glorious Baroque fountain and a beautiful cathedral, and is a fashion hub with lively bars, fine cafes and antique shops, making it a dream location for couples looking for an up-market beach break.
Cefalu, meanwhile, brings the quaint charm of a Sicilian fishing village and boasts sandy island coves and tranquil views of the Tyrrhenian Sea. The village is defined by the Rocca, which is a natural rocky crag where you can enjoy supreme coast views or see the ancient Temple of Diana. As well as a popular sandy beach, there is a medieval Old Town with charming boutique stores, hidden alleys and a very pretty historic cathedral that dates back to 1131.
Palermo and Agrigento: Best for history and culture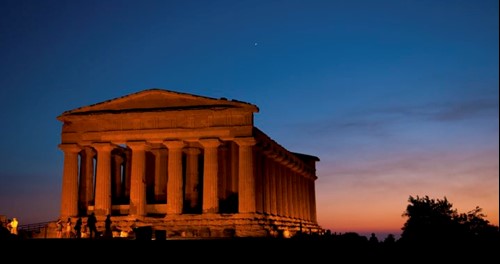 Palermo is the capital of Sicily and is characterised by its rich history and varying styles of architecture. The city has played a pivotal role throughout Sicily's history and cultural lovers are attracted to the city by its Romanesque, Gothic and Baroque architecture, and especially its Norman cathedral. As an intriguing, albeit chilling, day tour, visit the Convento dei Cappuccini catacombs, which are ancient burial chambers dating back to the 17th century, where several famous artists and notable figures have been laid to rest. The catacombs contain some 8000 corpses and over 1200 mummies, providing an extraordinary historical record to historians.
From Palermo you can easily travel to Agrigento, which sits on the south coast, by train in about 3 hours. Agrigento is an ancient town and its main attraction is the UNESCO-protected Valley of the Temples, where there are several exquisite Doric temples that date back to the 5th and 6th centuries BC. They are a testament to the Greek colony that inhabited Sicily so many years ago, and give visitors a rare glimpse back to the Hellenistic and Roman times.
Catania and Mount Etna: Best for an active holiday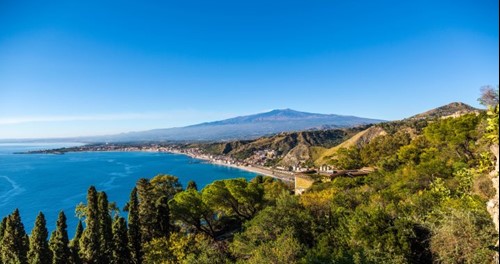 Catania is one of Sicily's main cities and features unique sea views framed by a mountain backdrop due to its position at the foot of the imposing Mount Etna, which is one of Italy's active volcanoes. Being a university city, it bustles with young Sicilian life and features lively bars and an energetic nightlife. Thanks to its position close to Mount Etna, it is an excellent choice for hikers and climbers, and we highly recommend visiting the volcano for the unbeatable views and also the mountain scenery, which features eruptive fractures, active vents and thought-provoking craters. Several tour options are available, including part-walking and part-driving tours, but if you want to enjoy the climbing opportunities, head to Noto or Canicattini Bagni, which are some of the best climbing regions.
Find out more…
We offer customised multi-centre vacations across all of Italy, including idyllic resorts in Sicily. If you are interested in our personalised Sicily vacation service or would like us to put together a tailor-made holiday itinerary for you, contact a member of our expert team on 01223 637 331 or click here to send an online enquiry.
Search Keywords
Enter keywords below to perform a search within the events to find more relevant posts