Truffle hunting in Italy
When truffle hunting in Italy, you'll uncover some of the most rare and delectable ingredients. This perfect accompaniment to Italian cuisine is known to heighten the flavour of any dish it's added to. Truffles combined with the aroma of luscious pasta or shredded over creamy mozzarella is enough to get anyone's mouth watering. Whatever your cuisine preference there's no denying the elusiveness of this extraordinary ingredient, the truffle.
For those unfamiliar, a truffle is a type of fungus and a prized cooking ingredient that can be challenging to find. Because it takes a certain level of skill to acquire truffles, their rarity is directly proportionate to their price tag. Italian chefs are known to incorporate truffles into their dishes in increasingly exciting ways. The most common way the truffle is enjoyed is shaved over the top of any dish to give it extra taste, which will leave your palette bursting with flavour. More creative chefs tend to experiment with the potential of the truffle, creating truffle oil, truffle honey and even truffle vodka.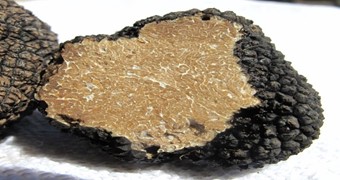 Consequently, this specialist ingredient is sought after by many culinary enthusiasts and, as a result, an entire industry has developed around truffles. A key link in this chain is the truffle hunters who go truffle hunting in Italy to search for the rarest truffle varieties, many of which still lie undiscovered. Many truffle hunters also provide tours to go truffle hunting in Italy, making the art of truffle hunting available to anyone. The beauty of truffle hunting in Italy is that you'll be searching for your own truffles.
Truffle hunting in Italy typically involves travelling into the countryside or forests in search of the rare fungus. The truffle hunters are usually partnered with a dog, whose keen sense of smell leads the way. As part of the truffle hunting tour, visitors hunt for rare truffles and, afterwards, bring their collection back to enjoy the freshly picked produce in a heavenly dish.
Italy is a top destination for truffle hunting, and across the country there are numerous places to search for this natural wonder. Without further ado, if you're interested in truffles, these are the regions you absolutely must visit: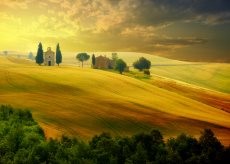 One of the most popular grounds to go truffle hunting in Italy lies in the lush countryside of Tuscany. Countless truffles await discovery across this truffle-rich region. Participating in truffle hunting across Tuscany typically involves exploring the landscape of Tuscany, which makes for an ideal way to connect with nature. Moreover, the high production of Tuscany truffles ensures a regular volume for visitors. Tourists and locals alike journey to hunt for unique truffles and sample their delectable flavour. Because Tuscany is filled with truffles, the most challenging decision you'll face is how to eat your truffles!
Sitting on the border of France and Switzerland, Piedmont is an elegant region with much to offer. Some may know Piedmont for is wine production, but this region also produces another outstanding commodity. Of course, I'm referring to the truffles of Piedmont, particularly its famous white truffles. If you travel to any Piedmont restaurant you're sure to find a wealth of truffle dining experiences. On the other hand, if you want to get the best out of your truffle travels, Piedmont also lets you hunt for your own truffles. Like Tuscany, Piedmont is also home to some of the best truffle hunting spots.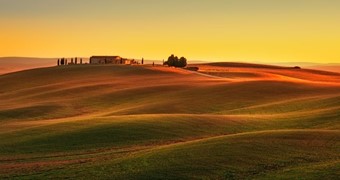 Similarly, the central Italian region of Umbria is also a hub for some of the finest truffles in the country. The hill-towns of Umbria thrive on the vibrant truffle trade, which sees frequent visitors make the pilgrimage to sample this delicacy. Not to mention, Umbria is known as the highest producer of black truffles throughout Italy. Because of Umbria's thriving truffle trade, it also hosts world-famous truffle festivals. Those who go truffle hunting in Italy participate in Umbria's festivals to showcase their prized possessions to the world. Here you'll find some of the rarest truffles and the most diverse selection available.
Whichever location you choose to visit for truffle hunting in Italy, you can't go wrong with any of these destinations. Through our Italy multi-centre bookings, we can arrange an unforgettable experience for you to go truffle hunting in Italy. Our Italy multi-centre bookings can take you to the scenic landscapes of Piedmont, Tuscany and Umbria so you get the most out of your time in Italy.
Like most our packages, we provide the option to customise your Italy experience. Therefore, if you want to go truffle hunting in Italy call one of our experts today. Uncover the secrets of nature and sample some of the rare cuisine items Italy has to offer with an Italy multi-centre holiday.
If you would like a quote for your Italy multi-centre holiday, then please fill in our online form or call us on 01223 637331.
Search Keywords
Enter keywords below to perform a search within the events to find more relevant posts